1 tag
Breakfast for supper. Not pictured: inhaled eggs and bacon.
4 tags
Mexican Chocolate Pots de Crème (Dairy-Free!)
nomnompaleo: When it comes to chocolate pots de crème, there's no messing around. These dense little cups of smooth, dark chocolate don't pretend to be delicate or airy, and you'll never mistake them for bland-tasting instant pudding or low-fat chocolate mousse. With just one bite, you'll taste the message loud and clear: These bittersweet pots de crème are intensely chocolatey, decadently...
3 tags
6 tags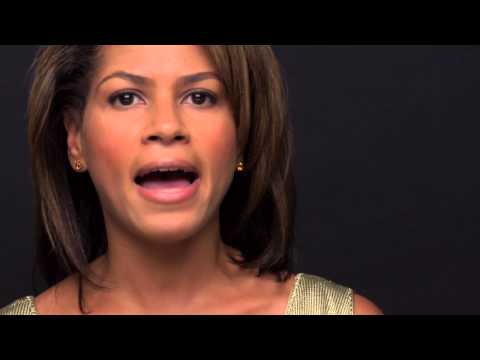 6 tags
5 tags
Chili Recipe
I make this at least once a month during the fall and winter season.  It's the best Chili recipe I've ever made.   -Natalie 6 slices of thick cut bacon, cut into 1/2 inch pieces 4 cloves of garlic, finely chopped 2 medium onions, finely chopped 1 red bell pepper, chopped 1 yellow bell pepper, chopped 3 tablespoons chili powder 1 tablespoon ground cumin 1 tablespoon paprika ...
Nom Nom Paleo: Leon's Caper and Anchovy Miracle... →
nomnompaleo: Despite releasing my recipes via this blog and my iPad® app rather than in print (thus far!), I've always been an unabashed cookbook hoarder. The latest addition to my collection is Leon: Naturally Fast Food. Before picking up the book, I didn't know anything about Leon — a small,… I need more anchovies, capers, OO, and parsley in my life.
7 tags
5 tags
4 tags
Your Extra-Virgin Olive Oil Is Fake →
*sigh*   Did you know that the Mob makes money hand over fist by selling you fake olive oil? Olive oil is a $1.5 billion industry in the United States alone. According to Tom Mueller, an intrepid journalist who wrote a scandalously revealing book on the subject, 70% of the extra virgin olive oil sold is adulterated — cut with cheaper oils. Apparently, the mob's been at it so long, that even most...
4 tags
3 tags
5 tags
3 tags
3 tags
3 tags
2 tags
4 tags
5 tags
Mini Egg Cups →
F-words said: "I not only want them, but i want mini chickens too! YUM!! (did you only eat two?)" My husband ate the rest.  I feel like I could have eaten 2 more- at least. Mini chickens are really cool - so much attitude for a little body. Thanks for commenting.   
Top 7 Most Common Reactions to Your High-Fat Diet... →
killfatme: Great answers to share with those who don't understand Primal and don't actually understand how your body uses food. My favorite question: "Isn't all that fat gonna make you fat?" Response: "No. Caloric excess determines fat accumulation, and eating a high-fat, low-carb diet is the easiest way to inadvertently reduce calories without sacrificing satiation or satisfaction. It also...
3 tags
Paleolithic Girl: Paleo Ice Cream →
paleolithicgirl: Servings: 2-4 Prep Time: 5 Minutes Cook Time: 15 Minutes Tools you may Need: Ice Cream Maker Rubber Spatula Blender Ingredients: 1 Can Lite Coconut Milk, refrigerated 14 ounces 1/4 Cup 100% Raw Organic Honey 2 Tbsp Cocoa Powder 1 Tsp Vanilla Process: Place your…
Nom Nom Paleo: Sweet Potato Hash (with Fried... →
nomnompaleo: What's better than sweet potato hash? Sweet potato hash with fried eggs! If you've got a food processor, this sweet and savory plate o' carbs can be in your craw in 10 minutes. With a few simple mods, you can transform this side dish into a fast, complete meal: top it with a couple of…
Benjamin Palmer: Bearded Brothers →
benjamin-palmer: So in case you didn't know - We are into beards. Like really really into beards. Almost as much as into eating clean whole foods. So when the two are combined = magic. Enter Bearded Brothers. Bearded Bros it a local (ATX), handmade snackbar company run by two dudes. with beards….
4 tags
2 tags
2 tags
1 tag
1 tag
3 tags
3 tags
1 tag
Best Egg Salad I Have Ever Had! →
becomingsuperhuman: So many times you come across a recipe in the Paleo world that is just as good as the non-Paleo versions that you used to make.  Things like Paleo Spaghetti and Paleo Brownies are some of the recipes that come to mind right away.  They satisfy the cravings for your favorite dishes just enough so you're not up all night dreaming about the foods you used to be able to...
Holiday Hangover Cure: Did You Fall Off the Wagon... →
becomingsuperhuman: If your last few days were anything like mine, then you woke up this morning feeling tired, sluggish, and for lack of a better term, a little gross.  Normally, I like to keep my cheats restricted to one day or less, but this Thanksgiving weekend got the best of me.  It started with homemade pumpkin and apple pie on Thanksgiving Day, and ended with spoonfuls of Nutella, cartons...
Preparedness
Just ordered some beef jerky and other paleo snacks for Christmas trip to my in-laws. Must stay strong!